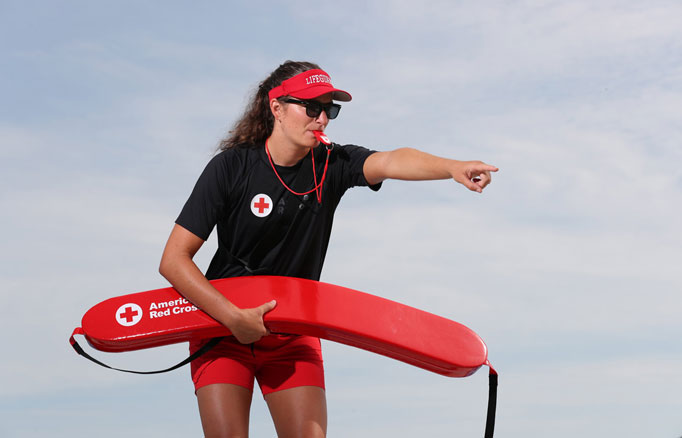 Waterfront Skills Module ─ Waterfront Lifeguard Training
The purpose of the Waterfront Skills module is to teach currently certified ARC lifeguards the skills and knowledge needed to prevent and respond to emergencies in non-surf, open-water areas found at public parks, resorts, summer camps, and campgrounds. Candidates MUST have a current 2 year American Red Cross certificate for Lifeguarding/First Aid/CPR/AED and provide a copy of that certification upon arrival to the course.
Those candidates who do not meet the pre-requisite skills requirements will be issued a refund, less a $75-course processing fee. There are no refunds for those candidates who do not successfully meet the requirements of the course.
EACH participant needs to bring his/her own set of properly fitted mask and fins to the training.
This equipment will then become part of your essential waterfront gear used in underwater search and rescue.  The mask is made of soft, flexible material, with non-tinted, tempered safety glass and a head strap that is easily adjusted.  The mask fits over your eyes and nose and will have either a molded nose piece that can be squeezed to equalize pressure or a purge valve.  To check that a mask fits properly, place the mask against your face without the strap and inhale slightly through your nose to create a slight suction in the mask.  This suction should keep the mask in place without being held.
Fins come in different sizes and have either a molded heal or open heal with strap.  Blades also differ in size.  Fins with larger blades enable the person to swim faster but require more leg strength.  Select a properly sized pair of fins to match your strength and swimming ability. 
This course involves strenuous physical activity. If you have any questions about your physical ability to participate in the course, seek your health care provider's approval.