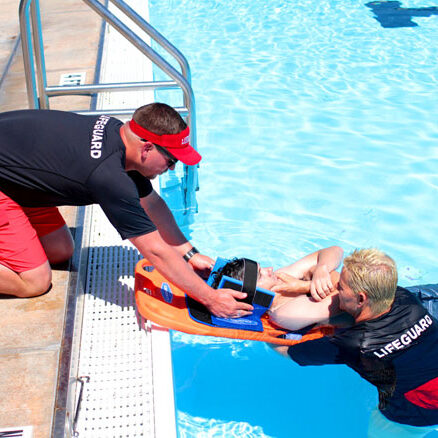 American Red Cross Lifeguard Training & Recertification
The American Red Cross blended learning format combines in-person skill sessions with online simulation to enhance the training experience.
The purpose of the American Red Cross Lifeguarding course is to provide participants with the knowledge and skills to prevent, recognize and respond to aquatic emergencies and to provide care for breathing and cardiac emergencies, injuries, and sudden illnesses until emergency medical services personnel take over. The candidate must be 15 years old by the last day of class.
Our student to instructor ratio for the skills portion of the class is generally 1 instructor to 6 students. The industry standard is 1 to 10. We find the extra input from quality, focused, and caring instructors makes a tremendous difference in learning. 
Lifeguard training prerequisites:
To participate in the course, student must be able to pass prerequisite skills evaluation that includes the following: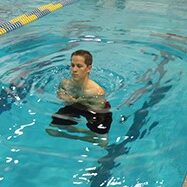 tread water for 2 minutes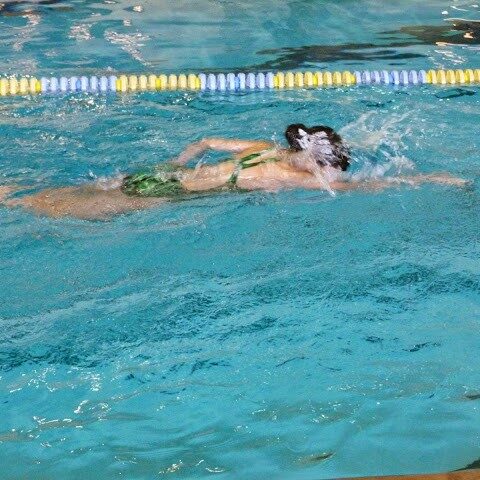 If the student has not recently engaged in an activity geared towards increasing swimming endurance, or has not received formal swimming instruction, it is strongly advised that they participate in lifeguard training preparation classes.
As most classes will close due to reaching maximum capacity, the following refund policy applies.
Please read carefully and make your class selection accordingly:
Complete printable form and mail in with check.
Mail-in Registration Form
Answer: The American Red Cross no longer allows students to renew with an expired certificate. Plan ahead and be sure to start looking for a class at least 3 months prior to expiration.
Answer:   The lifeguard certificate is good for two years.
Answer: CPR/AED for Lifeguards is valid for one year only in New York.